You are ready to launch the Deck Designer. Click the links to the right to create your dream deck.
Loading the Deck Designer for the first time could take several minutes over a dialup connection. Please be patient.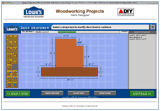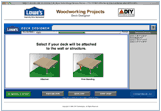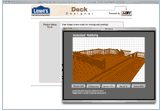 You must be a Lowes.com registered user to access the deck design tool.
Requires
Java 1.4
and
Adobe Acrobat 3.0+
If you do not have these applications, you may be prompted to download them.
PC Platform:
Windows 98SE, ME, NT, 2000, and XP, Internet Explorer 4+, Netscape 7+
Macintosh:
OS X v10.3+; Safari 1.2.2+